Hello Friends Who want to cool in summer , then don't be upset . Always from the body sweat , get no rest anywhere , because of the heat of the day and also the complications to be bad turn .
We can give you relief from the heat , Indian Gift which came out a few ways that you can find relief from the heat and keep themselves cool. So let's see what is the way we should adopt.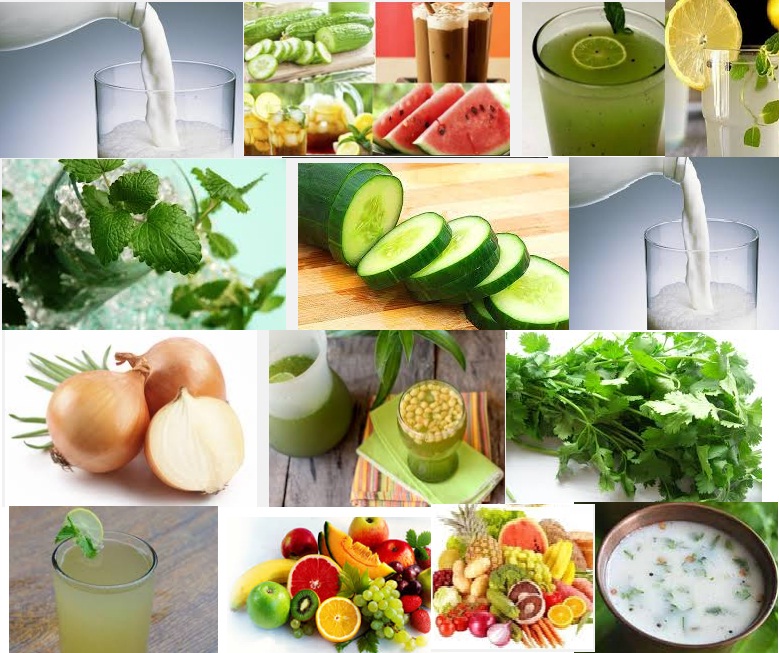 Ways to Keep Themselves Cool in The Heat :
Carry Juice : (NEW Mango Juice) This is best summer juice for cool your body.
Onions : Onions used in summer is very rewarding . Cumin roast with onions to the food , it becomes normal body temperature .
Coriander : Coriander Mash get soaked in water and filtering it, mix a little sugar . To get relief from the heat in the water .
Water: Because of the excessive heat, often in the throat dries up and the body begins to lack of water , so drink a little water . Plain water keeps the skin fresh . Cite your mouth water when excessive fatigue dead , it will feel fresh you.
Bell punch : punch Bell is great in summer . The total body weight also reduces cooling and hang .
Tamarind: Tamarind seeds grinding dissolved in water to a cloth filter . Tamarind drink the water got a little sugar , heat will relax .
Milk : Milk in the pepper grinding his body and put it on the heat of the body decreases .
Cucumber : Summer pudding is nothing short of a moisturise cream . Heel of the juice and apply on the face, feel the coolness in the face .
Multani Mitti : After a few hours of sun coming Multani mud and sandalwood powder and apply on face to face to get the coolness.
Vitamins: summer vitamins A and C , which eat the fruits and green vegetables be plentiful as the black grapes , mangoes, lemons , oranges. You have them in juice also on.
Peppermint : Peppermint is a natural Peppermint which is very useful to get rid of heat . Peppermint fever , stomach irritation, and Lu has overcome the problem of gas .
Lassi : Food and Lassi yogurt drink in the summer season is very nice to the stomach . No. I drank a little cumin and salt residue art . Cold also have to avoid the heat on .
Coconut water : Coconut Water enough nutrients to avoid heat stroke in the summer to eat the coconut water and coconut drink .
Lime water : Lemon Vitamin C is plentiful . Make lemon syrup to get rid of heat pas.
Fruit juice : fresh fruit juice in the heat get too comfortable . Strawberries , papaya , oranges, grapefruit juice drink extra . Healthy body along with the juice inside is kept cool .
Energy Drinks : Summer heat stroke, dehydration in the body which leads to a lack of water begins . The measures glucose in water or electrolyte salts or an energy drink, drink 3 to 4 times .
Use Menhdi paste : Make Menhdi Paste with lemon jucie, Menhdi powder and put on hair minimum 1 hrs after that wash the hair Menhdi help to Cool your Mind.